Trends

The 5 Biggest Bag Trends of 2020
There's no shortage of questionable fashion trends from our past. Just recall the corsets of the 1900s to shoulder pads to the MC Hammer Pants during the 1980s. Fads come and go (and often even come and go a second or third time). But one item that's always in style? High-quality and timeless accessories, such as jewelry, shoes and bags. As we welcome the new year, why not welcome some of the latest bag styles to your retail line or promotional campaign? In this post, we share what we think will be the five biggest bag trends of 2020 to help you design the perfect bag to increase profits and accomplish your marketing goals in the new year. 
The Sling Is In!
From handbags to backpacks, the sling is in for 2020. During the winter, slings are a great way to carry lots of items in an adjustable bag that can comfortably and attractively fit over multiple layers and big coats. And, in the summer, sling bags are a great alternative to the all-too-familiar "backpack sweat" problem. Sling bags are functional, durable and, finally, they're now fashionable, for all. While handbag design is often geared toward female customers, we've spotted quite a few stunning streetwear-inspired sling bags designed just for men.
To easily tap into this trend, we offer a great sling bag stock option called the Armada sling backpack (below), which combines the trend of the sling bag with the functionality and size of a backpack.  Note: If you're looking for a sling-style bag for professional, office or technology use, you may want to consider sticking with a classic laptop style bag, as these are designed specifically to store and protect laptop computers and other equipment.
The Bigger, the Better
Another trend for the year ahead is the extra-large, oversized bag. These large bags are not only super functional for your carry-it-all customers, but they're a great way to get your brand or design noticed. We predict a wide range of large bags in 2020, from oversized sling bags to large totes with trendy and unique embellishments such as elongated straps, fringe and bows. 
We offer a variety of large stock bags to meet your needs, and, with our special tailor-made service, we can also help you put together something totally custom – the only limit to the size is your imagination!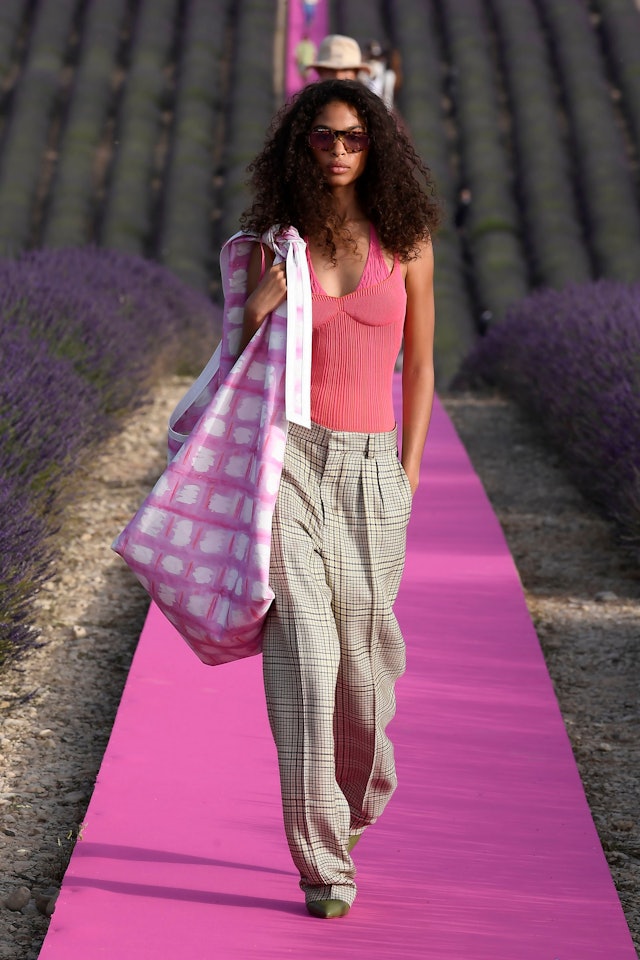 Natural Materials: Always in Style
As more consumers seek green and sustainable products, environmentally-friendly fabrics and fixtures will feature prominently in fashion in the new year and for the foreseeable future. In 2020, consider tapping into this trend with an eco-friendly material, like organic cotton or jute. Jute, if you're not familiar, is a long shiny vegetable fibre that's produced from plants. The fibre is spun into coarse and strong threads that can be used for various products and applications, and the natural jute fibres are biodegradable.  
We offer a wide range of jute stock bags, like a classic, sturdy Jute Shopper or this adorable Goa sailor duffel bag; both of these bags feature a well-structured exterior and large print area for your logo or custom design.
Basket Bags Abound!
This brings us to the next trend of 2020 – the basket bag. These natural-looking bags are ideal for shopping trips, weekend getaways and everyday use. We anticipate seeing a lot of basket bags especially during the spring and summer months for beach trips and picnics. 
Straw bags are another forecasted trend next year; why not combine the two and design your own line of straw basket bags, like this lovely, coveted and sustainable Elsa raffia bag from The Noces? We offer a range of basket bags and similar styles, not to mention tailor made bags to bring your special basket bag vision to life.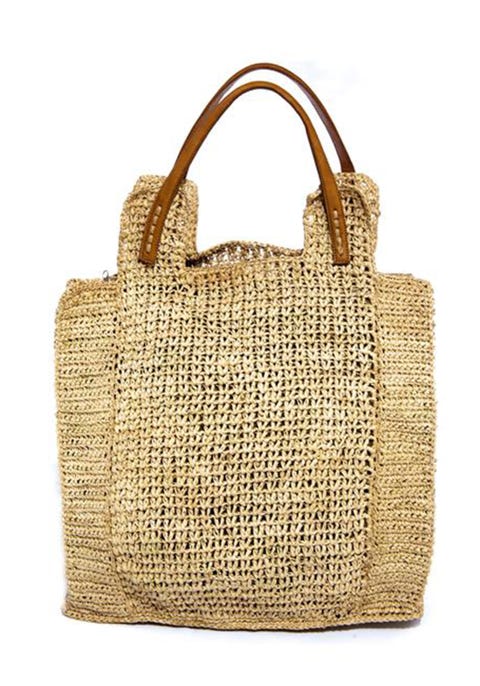 Mini Bags: Because Small is Super
While big is in, so is super small. While the mini bag trend will lend itself mostly to handbag designers and special retail lines, these little bags are also a great addition to your next marketing event or promotional campaign. (Just think of the potential taglines for your bespoke little bag – Small Bag, Big Savings! or Mini Bag, Mega Service!) 
(Maybe you don't need to go Lizzo-mini with your bag – she carried this gem to the American Music Awards and it garnered quite the attention – but you get the idea! )
Instead, why not put your creative touch on a Stella cosmetic bag, which pulls double duty as a travel and fashion accessory. It's a  lovely little blank canvas just waiting for your branding and ideas.
Which of these expected bag trends of 2020 most appeals to you and your customers? What other trends are you seeing? No matter the style, shape or design, we can likely make it for you. We have a large inventory of ready-to-go stock bag options available. And, if you don't see the perfect bag, we can tailor make it for you, down to the shape, size, branding, pockets, material, straps, colour, closures and more. 
Please get in touch with us today to put together an on-point bag that's sure to be a fashion hit in the new year.