Tips & Advice

How to Create a Covetable Custom Cosmetic Bag
If you walk into the beauty section of a major department store around the holidays, chances are you'll see at least one advertisement for a free beauty gift with purchase, like the Dior example below. (This free-gift-with-purchase strategy actually goes back more than 150 years to the first nationally marketed product in the USA.) 
Often, these freebies include makeup or perfume samples, beauty tools and, of course, the ubiquitous cosmetic bag. Custom cosmetic bags are a great way for beauty brands to build awareness of their products, generate sales and reward customer loyalty. And while you could giveaway just about anything, none is perhaps more beloved than the lovely-yet-functional cosmetic bag. Here, we share a few tips and ideas for creating a custom cosmetic bag of your own to drive both sales and customer loyalty.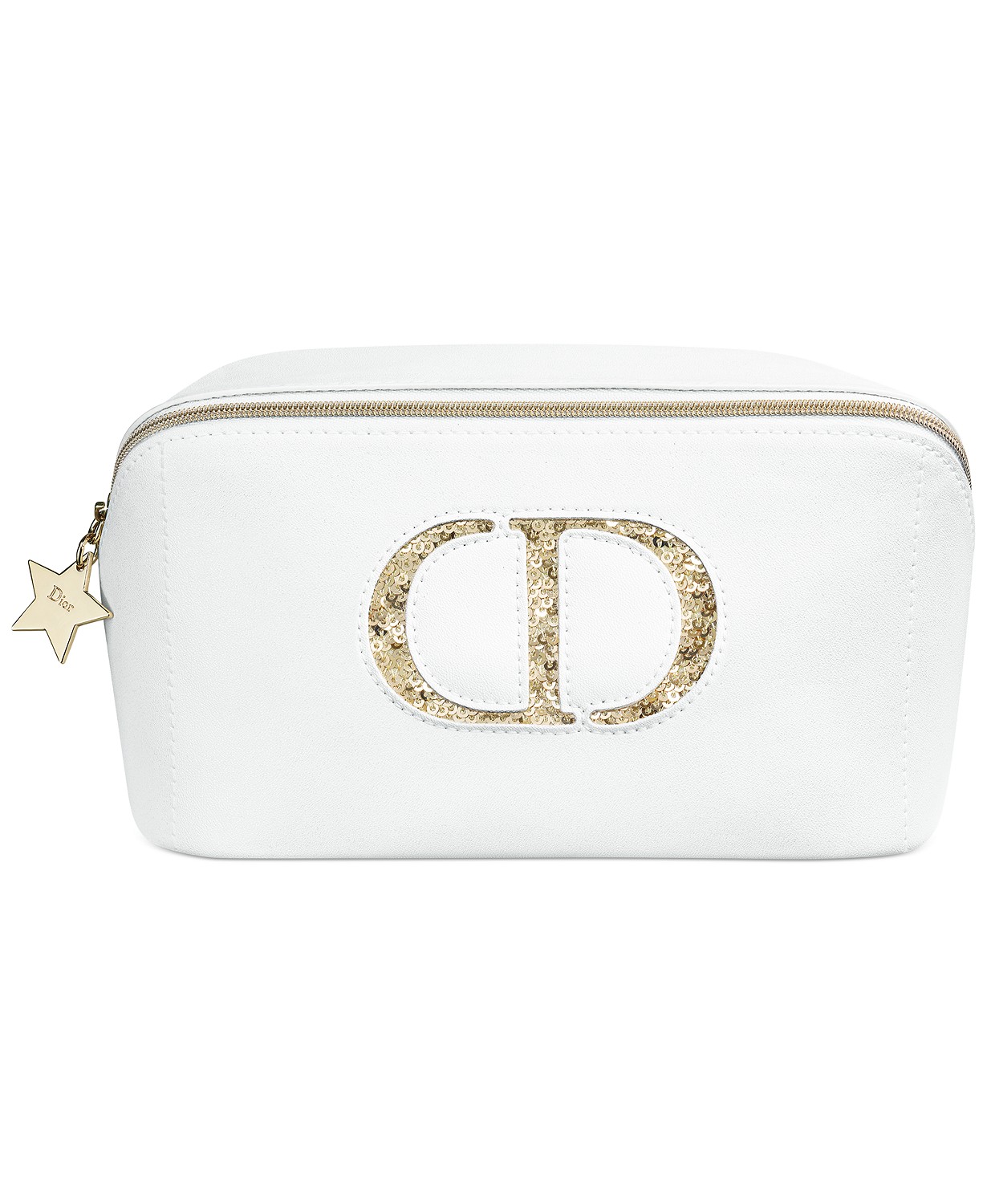 Know your customer.
Who is your cosmetic bag for? If your answer is just women, keep going. What type of woman? Is she a busy mum? A working professional? An active senior? Drill down as much as you can to create a customer persona for your brand. Your team and your historic data are good resources here – look at any available data on past customer habits around related products to help inform your customer persona.
Once you know your customer, you can begin to design a custom makeup bag that will appeal to their general interests. As a result, you'll be more likely to grab your customers' attention and boost overall sales for your free-gift-with-purchase campaign. Here's a great example of a cosmetic bag we designed for Imedeen, a respected, high-quality skincare company that creates special beauty products and empowers users to see their true selves. The bag, in a beautiful quilted gold fabric, resonates with Imedeen's customer base through its elegant, clean and timeless look.
Aiming for a younger audience? We have a range of stock cosmetic bags, including this shiny PVC Astrid cosmetic bag, which would be perfect for teenage customers!
Maintain quality.
Your custom cosmetic bag will serve as an extension of your brand. As such, it's important that it truly and accurately represents your company and the ethos of your products, perhaps via a sense of whimsy or a touch of class. In any case, it should be of the highest quality possible within your budget. While you likely will be giving the bag away free with a qualifying purchase, don't skimp on the quality of your bag or you might risk a bigger reputational risk, especially among your loyal returning customers. 
Look for durable or eco-friendly materials and high-quality enclosures or embellishments like pockets, zippers or mesh. Be sure to ask a few questions of your bag manufacturer when you get started to ensure a quality production process and accurate design. This should include the ability to order a sample that you can touch and see before you commit to a full order!
Design for utility.
In addition to identifying who your customer is, think about how your customer will likely use your bag. For example, cosmetic bags are a must-have for the organised, savvy traveler. Consider creating a free-gift-with-purchase bag that's specifically designed for travel, such as a clear bag that will easily go through stringent airport security.
We actually offer a range of travel cosmetic bags that are approved for use at specific airports, like a Tokyo airline approved bag or this Frankfurt airline approved aluminum travel set with a customisable clear bag. It's both striking and handy!!
Another idea for your luxury beauty brand, for men or women, is an innovative cinched toiletry bag or hanging bag. Our new global toiletry stock bag might be the perfect choice; it features a rear metal hook, gusseted elastic pockets and a zippered mesh pocket. 
Draw inspiration from others.
Struggling to come up with creative ideas? Look to other brands to see what they've done. From floral printed cosmetic bags and see-through travel sets to quilted bags and larger cosmetic totes, the sky really is the limit. 
Good bag designers can help you create something entirely custom to turn your vision into an inventory of affordable gift bags. Spend some time researching other brands and come up with something that perfectly suits your own brand and customer. We found a helpful resource called GWP (gift with purchase) Addict that lists new promotions for free bags and other items. It's a great starting place to see what other companies are putting together.
In general, the health and beauty industry is seeing an explosion in the quantity and variety of its products, including its iconic cosmetic bags. As other industries have moved away from these free-gift-with-purchase campaigns, beauty companies continue to advertise these promotions, because it still works, both in-store and online. In fact, some prestige beauty brands are noting surges in their online sales around this time of year. If you put together a covetable cosmetic bag, be sure you advertise on both digital channels, such as a social media contest (see this campaign from Birchbox for inspiration) and classic offline platforms, like in-store posters and displays.
Ready to put together a covetable custom cosmetic bag? We're here to help! Please reach out anytime and tell us a bit more about your customers and your goals and together, we can create an affordable, bespoke cosmetic bag to drive sales and customer loyalty.